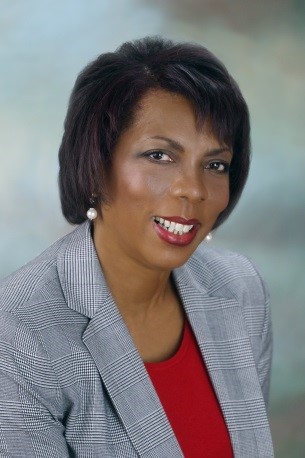 ROBYN Y. DAVIS, J.D.
President/CEO
Robyn Y. Davis is the Founder and President of The Valiant Leader where she brings her passion and experience to preparing leaders for today's challenges and opportunities.  She currently holds the role as President and CEO of Brown County United Way. Robyn began serving in that role in May, 2017.  Prior to joining Brown County United Way, she led Freedom House Ministries, Inc. in Green Bay as its President for 8 years. Robyn is currently a member of the Green Bay Packers Board of Directors, the Donald J. Schneider School of Business and Economics Board of Advisors, the Weidner Center Presents Board of Directors, and the Northeast Wisconsin Alumnae Chapter of Delta Sigma Theta Sorority, Inc., a public service sorority. In 2019, Robyn received the Athena Leadership Award from the Greater Green Bay Chamber and the St. Norbert College Ambassador of Peace Award from the Norman Miller Center for Peace, Justice and Public Understanding.
In 2018, Robyn was named one of Wisconsin's 42 most influential African-Americans by Madison 365. She is a past member of Management Women, Inc. and was the 2017 recipient of the organization's Nancy A. Felhofer Leadership Award. Robyn also serves as a facilitator with the Center for Exceptional Leadership of St. Norbert College and often speaks throughout the community on the subject of leadership. She has been a faithful attendee of Living Hope Church in Green Bay for the past 14 years.
The oldest of five children, Robyn was born and raised in New York City, New York. She has been a resident of the Greater Green Bay area for the past 17 years and has lived and worked in Washington, D.C., Rhode Island and Michigan. Robyn earned a Bachelor of Arts degree from Hofstra University in English and Sociology as well as a Juris Doctor from the George Washington University School of Law. Robyn has leveraged her education and professional experience through a variety of leadership positions, including the practice of law, retail management and ministry. Robyn is an avid sports fan, loves reading, jigsaw puzzles and music.